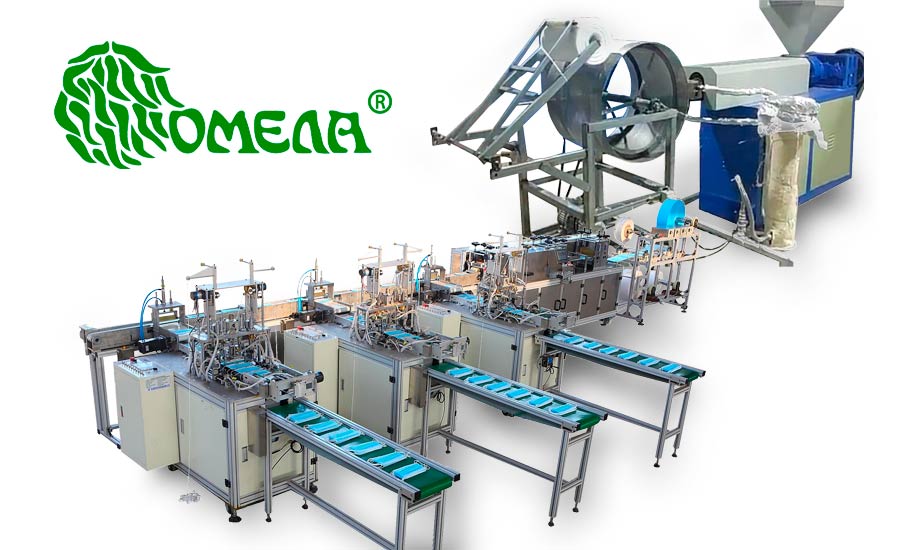 The coronavirus pandemic, which began last year, has dealt a heavy blow to the global economy and posed a global challenge for a huge number of businesses in all countries. The Omela company was no exception, but the efforts made by our friendly team to deal with the current situation have yielded well-deserved results. We not only survived, but also became "stronger", gained invaluable experience and expanded our assortment.
We used the restrictions set by the government as an opportunity to work out the mechanisms of remote work, without reducing its quality. This allowed those workers who were directly involved in the production, shipment, repair and maintenance of equipment to work practically without slowing down.
In the difficult situation that arose last spring, when, due to sudden tight restrictions, there was a shortage of masks, our company was one of the first to supply lines for the production of medical masks. We also offer equipment for the production of meltblown, a material used in medicine and from which masks are made.
We believe that only common efforts can overcome all difficulties and defeat Covid-19. For our part, our team does everything possible for this, complying with all the recommendations and decrees of the government, combining this with our obligations to clients.