Management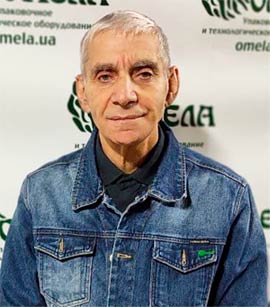 Babenko Boris
Founder of the company and trade mark "Omela"
Education:
heat and power engineer, mechanic, manager, production organizer. Studied with Academician V.A. Lazaryan. After graduating from universities, had seminars with Merelin Atkinson, one of the IBM coaches, Peter Vritsa, one of the Shell coaches, Jan Ardui, one of the Nestle coaches, etc.
Principles:
Do not do in relation to other people what you would not want to do in relation to you. To work with people who combine decency, hard work and a thirst to develop.
Achievements:
He created a family, which later inspired all success. Raised children, has grandchildren and great-grandchildren.
Being the head of the thermal power plant, he was included in the book of honor of the Olenegorsk mining and processing plant forever.
Invented a new design of a dispenser for bulk products.
He developed the Omela company to the level of an international company, one of the leading in Ukraine.
Hobbies:
music, travelling, spending time with family and friends in nature.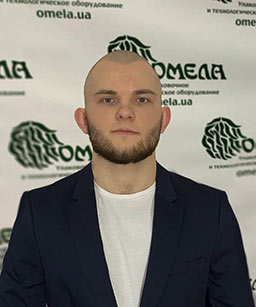 Pakhomov Vlas
General Director of Omela
Creative leader with education in management.
Responsible for the coordinated work of all departments.
Differs in communicative abilities and reliability.
Easily generates creative ideas and always on "you" with new technologies.
"Our team members are our pride. They all share values that are important to us and can be relied on."
B. Babenko,
founder of Omela