PVC stretch film for food packing
Find out the price of PVC stretch film for food packing
Stretch film (polyvinyl chloride PVC film) is widely used in most different areas of production. PVC film is well suited for packing various food products: sausages, fish, meat, fruits, vegetables, herbs, etc.
Food PVC film protects well from moisture and dust, prevents the development of bacteria in the product, packaged with a stretch film and allows you to keep taste and good presentation for a long time.
The unique structure of the stretch film allows water vapor, carbon dioxide to pass outside and oxygen to the inside of the package. Therefore, it is called "breathable film".
| | | |
| --- | --- | --- |
| Width of the roll, mm | Thickness of the film, mkm | Length in a roll, m |
| 300 | 8,5-9 | 1500 |
| 350 | 8,5-9 | 1500 |
| 400 | 8,5-9 | 1500 |
| 450 | 8,5-9 | 1500 |
In addition, PVC film is resistant to mechanical damage - punctures and tears. Also, PVC stretch film has the property of stretching 200-250% in length and returning to its original position. Thanks to all these features, this film tightly wraps around the product and leaves almost no free space. All these unique properties can significantly reduce the consumption of the film, fix it firmly and give the product an attractive look.
Another important feature of stretch film is its self-adhesive properties. This results from the accumulation of electrostatic voltage during the production of the film. These properties, when packing food, allow you to securely fix the material without additional funds and any special equipment, as well as make it possible to pack food by hand.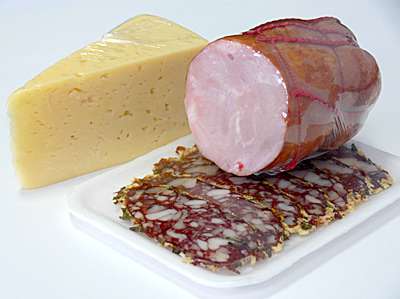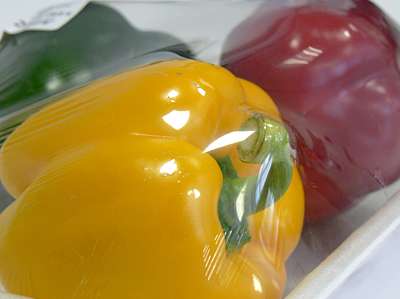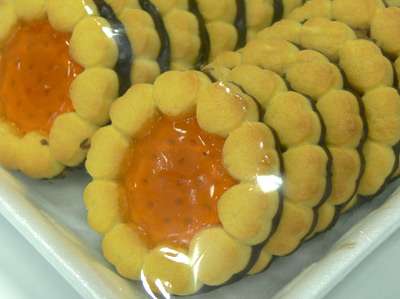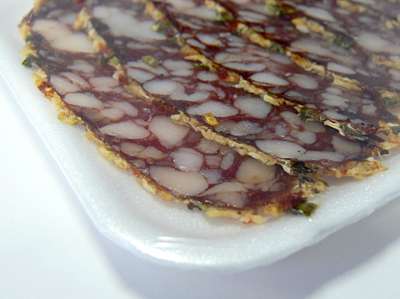 Compared to polyethylene film, PVC film has many advantages: :
increased resistance to edible fats - this quality of the film makes it indispensable when you need to pack products with a high fat content.
the property of passing gases - does not allow the formation of mold, in the case when products with a high moisture content (hot bread, vegetables, fruits) are packed, and also does not allow the product to suffocate.
resistance to mechanical damage and environmental impact on the packaging - these properties of the film allow to maintain the transparency of the material and an attractive appearance of the packaged product for a long time.