Multihead (combination) weigher for filling free flowing products 021.83.10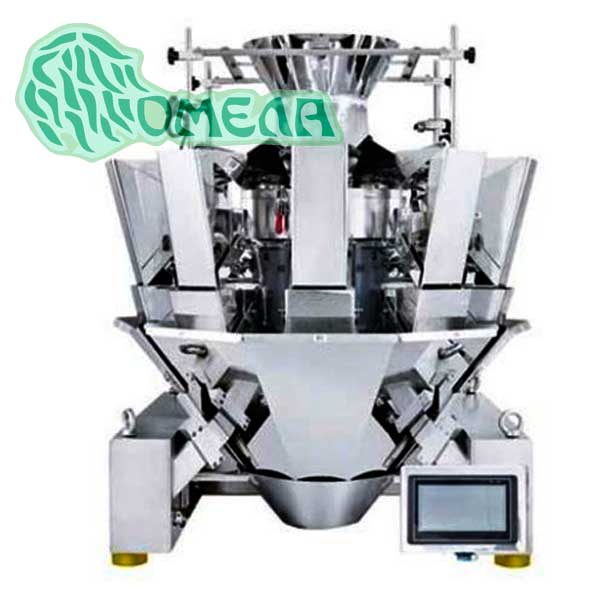 For packing free-flowing and piece goods.
This multihead weigher is a ratjher versatile equipment for filling and packing non-dusting bulk and piece goods. Suitable for both food products such as pasta, dumplings, seafood, tea, fruits and vegetables and much more; and for packing household piece items and household chemicals.

The versatility of the multihead weigher is also reflected in the packing possibilities in different types of bags, as well as in plastic cups and cardboard boxes. Among the packing options there are also bags such as pillow, doy-pack, gusset, stabilo, sachet, sticks.

Equipment warranty 2 years!

Specially designed feeder, hopper and discharge chute, is ideal for equipment, plastic filling, etc. Circular discharging avoids materials falling together, thus ensuring no product build-up or breakage. The adjustable backlight protects your eyes.

The advantages of the combination dispenser are:

1. The most efficient and accurate weight calculation by computer.

2. Circular discharging to avoid material falling together, thereby preventing breakage and accumulation.

3. Adjustable backlight for eye protection.

4.Compatible with one automatic weighing packing machine.

5. Instant hopper vibration index for better control.

6. 50 preinstalled programs to perform multiple tasks.