Equipment for packing medical masks and other piece products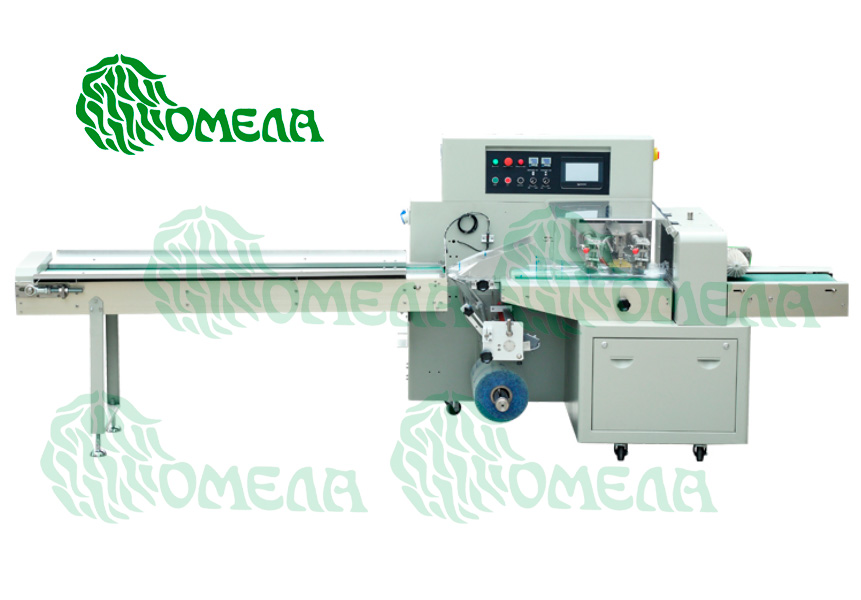 For packing medical masks by piece and other goods in pillow bags.
Our company is ready to offer various options for equipment designed for the box packing of goods for a wide variety of purposes. Here we offer options for a fully automated packing process and manual placement of goods on a conveyor belt. The equipment presented here is primarily intended for the packing of medical masks, but can be easily reconfigured for almost any product with the exact size and shape.

Packing is made in three-seam bags of the "pillow" type. Heat sealable laminate films are used as material for packaging: OPP, POPP, aluminized and others (except for pure PE).

Both machines have a friendly Russian-language control interface and a fault diagnosis function. High accuracy of welding and cutting is ensured by the presence of sensitive photoelectric sensors that track photo tags. In both versions of the equipment, it is possible to stop the machine in the selected position without sticking to the knife and losing the film.

The main difference between the machines is that in one of them there are three servo drives, which provide complete automation of the packing process, and in the other, two asynchronous electric motors, which are responsible for the operation of the conveyor and packing of goods, but do not in any way monitor the correct placement of goods on conveyor belt.

If necessary, both machines can be equipped with additional devices and options that are not included in the basic configuration: datasheet, gas filling system, alcohol injection, euro slot, labeling machine, etc.

For further selection of the optimal machine for specific tasks, we advise you to watch our videos, familiarize yourself with the technical characteristics of the equipment, or contact our managers for advice.