Automatic machine for the production of blanks for medical face masks 136.28.01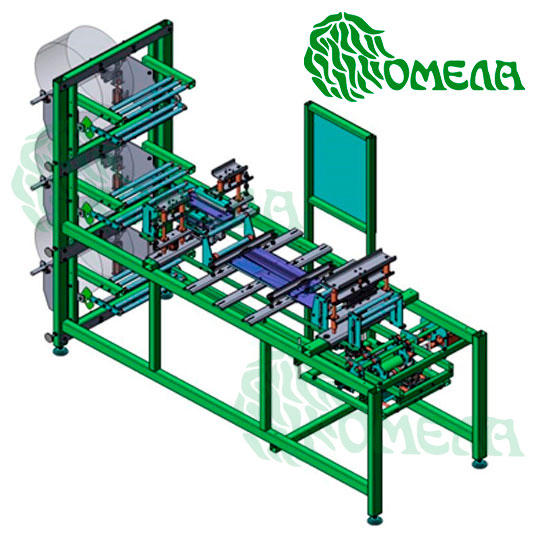 For the manufacture of blanks for medical masks.
Horizontal automatic machine 136.28.01 is designed for the automatic process of manufacturing 3-layer blanks of medical face masks from nonwoven heat-sealable materials (spunbond, meltblown, etc.).

The technological process of making masks includes feeding the starting material, folding the material and creating folds, further gluing and trimming the blanks, counting them and feeding them to the auxiliary conveyor.

Additionally, this equipment can be equipped with a floor sealer, which seals the wire that fixes the mask on the nose, and an ultrasonic sealer, which solders the rubber loops to the blank. Thus, it is possible to obtain a complete line for the production of medical masks.

In addition, additional equipment is possible with a discharge belt conveyor (1500x300 mm), LCD controller and a protective cover.