Weighing batcher for filling good free-flowing products into a soft bag of the "Big-Bag" type 032.73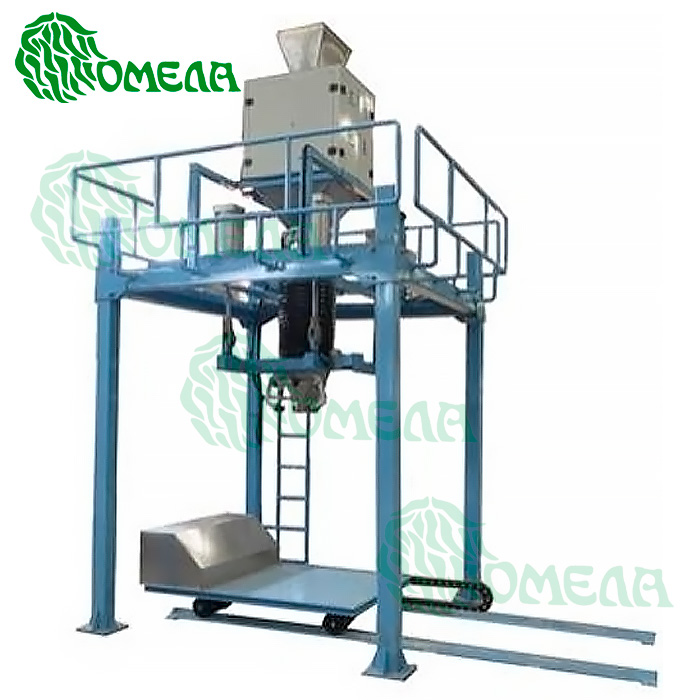 For packing free-flowing products, such as mineral fertilizers, into soft bags of the "Big-Bag" type.
Manufacturer: Own production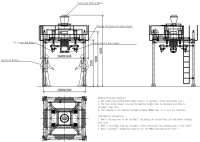 The weigher is used for packing free-flowing products of various uses into soft bags of the "Big-Bag" type.

The weigher is based on a two-stage dispensing principle. When the bag is hung and the "start" button is pressed, the system automatically zeroes the weight of the bag and starts filling the product. The bag fills up quickly at first, but when a certain percentage of the weight is reached, the system switches to slow filling mode. This two-phase filling of the bag guarantees high dosing accuracy while maintaining high productivity.

The weigher itself is connected to the outlet of the customer's hopper. The weighing hopper is equipped with a product level sensor and when the product reaches a certain level, the connecting tunnel must be closed. If the packaged product is below the level, the tunnel must be open for a certain period of time.

After filling the bag, the hooks pull the bag down and the automatic clamp releases the bag. Then the forklift should remove the filled bag.

To achieve high weighing accuracy, the machine is equipped with a weighing platform. The control is carried out using a bilingual touch panel operating interface allowing full adjustment of all operating parameters. Programmable timers control the process time.